Happy Dia de los Muertos, Halloween, Diwali and Guy Fox Night!
Week #559
Week #559 was another short week. It didn't really start until Wednesday, and Friday was a white-off due to the flu bug going around.
We still did manage to squeeze in a bunch of tasks. Our Australian Concreters sent over a few small changes which we incorporated. Some text heading changes and converting free-text fields into drop down lists. Free-text gives maximum flexibility, but having a controlled list has benefits later in the process. If we have a well defined list of suppliers, it can make batch orders easier than if these was free-text.
We updated to the newest version of macOS and had a few minor things break. Heroku toolbelt needed to be reinstalled and xcode updated, but nothing major (so far).
Some updates to our survey reporting tool and final adjustments for pre-test data collection in kindergartens.
This week was also the Facebook (now Meta) Connect conference. We were hoping for more hardware updates and actual tools and software. What we got instead was a very long PR video explaining what the Metaverse is/was and how Facebook is convincing shareholders this is a good idea. It was FULL of vapourware – things that are announced, but not actually built. From hardware to software, they explained their plan, but had nothing to show for it! They probably need to appease shareholders by explaining they are working on new things, new revenue streams, new products, without actually having done them yet.
Overall, it was a very strange event, but a few of the things that Mark Zuckerberg said directly benefit a few of our projects, so that's good news for us.
Week #560
Week #560 was back to a 'normal' full week of work again. We spent the week focusing on two projects. Continuing updates to our survey reporting tool. We made it easier for customers to jump around to similar reports and also created some demo reports that we can show-off to potential customers.
The other project was our internal mailing list tool. We continue to improve the double opt-in sign-up process as well as created more small scripts to purge out data, display basic stats, add emails directly and direct message people with a newsletter. All these have been handy when testing and building out our new mailing list software.
All the technical code seems to be in place now for our 02022Q1 sending, but we'll continue to both write content and tweak the HTML layout to improve readability and style.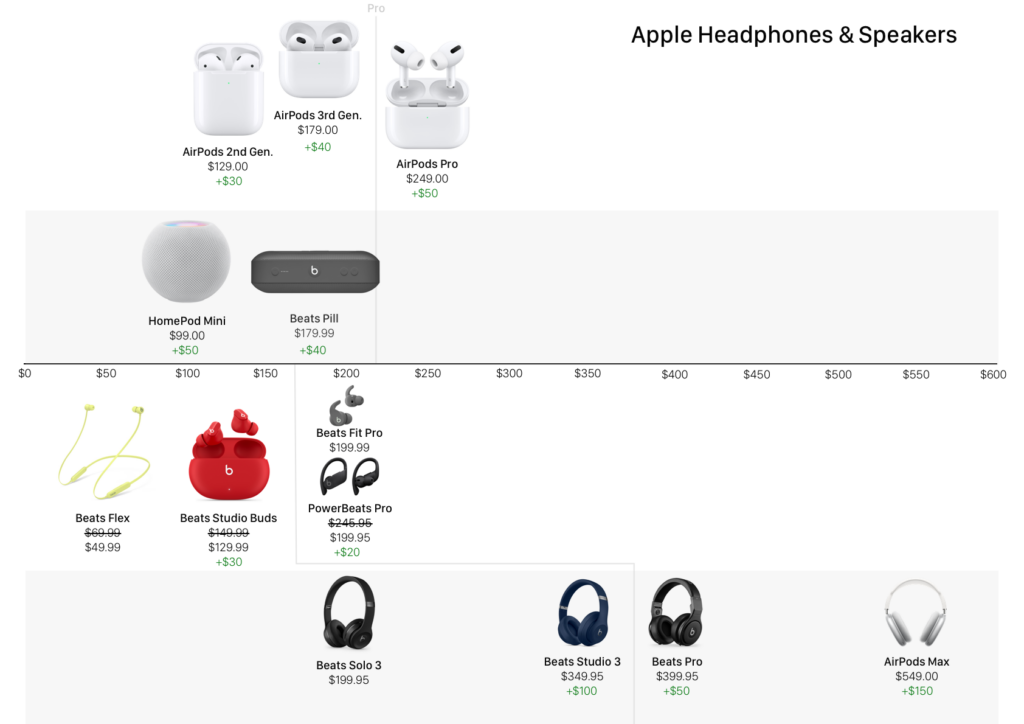 We updated our Apple Headphones Diagram with the lastest hardware updates and added speakers to this visualisation. This is one tool/method that anyone can use to help 'predict the future'. While it doesn't tell you what will happen next, it allows you to map out the territory and look for patterns, gaps and opportunities.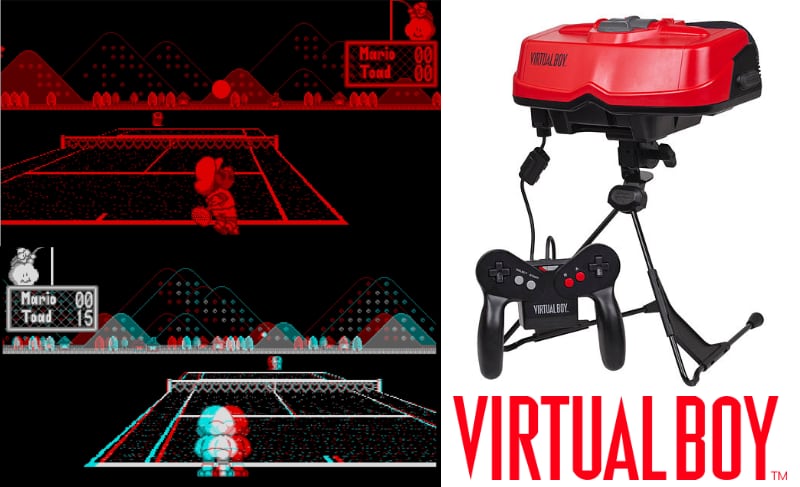 In deference to the Facebook (Meta) Connect event, we dug out a Virtual Boy emulator and tried out what VR looked like 25+ years ago. Firstly, it was a stinging red color, but luckily the emulator let you change the colors, but also try it in 3D mode. With some standard 3D red/blue glasses, the screen really pops into 3D, but wow, is it hard to play tennis this way. It was a fun little experiment and interesting to see that sometimes you can just be too early to bet on what the future will be.
Fluxcapacitor
Seven years ago, in 02013W44 it Week #142 of the company. At the time, we wanted to move more to analog planning with notecards. That never quite came to fruition.
That week also saw us post a copy of our magazine article about Metrics and Dashboards. Today, we'd probably still recommend much of the same advice, but probably ask one additional question: Why do you think you need a dashboard? The answer to that might solve a lot of headaches early.
Last year, 02020W44 we published a longer article about our Text Stats App. Mostly a look into how and why we built this little iOS utility, some design decisions and all the issues we ran into along the way.
Internal
The start of November means that it was time to turn-in our VSK (Value Added Tax) reports. We spent the morning rounding-up all our receipts, invoices, bills and payments matching those with the bank statement, line-by-line. That packet then goes to the accountant who sends the info off to the tax man and they send us a bill or credit. We do this every two months and at the end of the year it is easy to create the annual report.
We also sent out invoices for October. We have 1 invoice pending, it is the last 20% on a project which hasn't been delivered yet to our Australian Concreters and 1 unpaid September invoice, but it's still in the acceptable window and they always pay right on the last day – so we're not worried.
Air Gap Backups
We have a pretty good back-up regime at the office. From version control to cloud storage to hourly Time-Machine Backups, we're pretty well covered. (Offsite backups are still an improvement we can make.) We have a second hard drive for Time Machine Backups that we only plug-in once a month. If the main hard drive crashes, goes corrupt or gets some horrible malware, we have an Air Gapped backup that was not on the network and hopefully is immune to these problems.
Bric-à-brac