Week #612
We started the week off looking over code from last year! We hustled last December to finish a project for some concreters in Australia before their merger. They were going to look over and start using the system at the start of the year… fast forward 11 months and we finally heard from them about a few issues which we both fixed bugs and explained the confusion.
We paid the October bills and salary and start the process of the bi-monthly VSK Tax returns.
We're testing the semi-alternative iOS App Store called "Airport". It collects publicly available beta testing links and makes a directory (not a store since they can't accept money). The submission process is a web-form, we'll see the response. As a test, we want to see both how many people are using the app, but also gather feedback from a wider audience.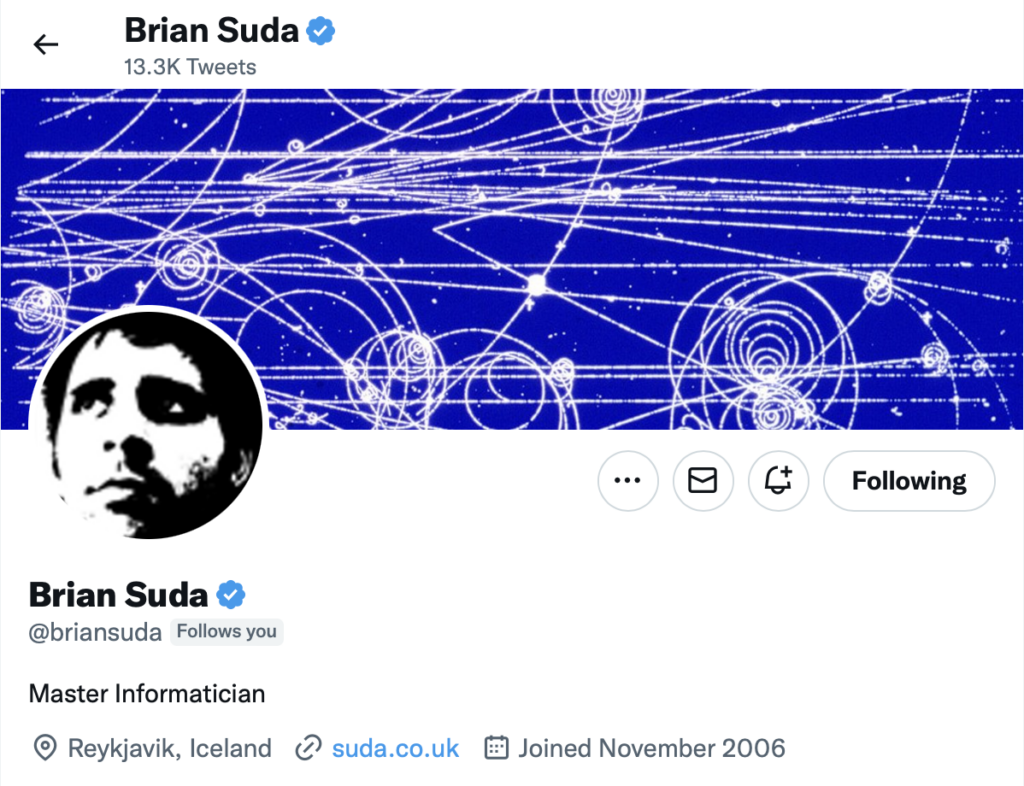 Death of twitter. The @briansuda account is verified and if the rumors are true of charging $20 a month to keep that, we're out. (UPDATE: It is $8 a month and the Blue checkmark is devalued from 'verified' to 'paying customer') We've already removed the app from the macOS dock and buried them in a folder on iOS. Those are the first steps to quitting before going Cold Turkey!
Week #613
It was a slow start to the week. Some of the office was hit with a winter cold, so productivity was down. We've been fixing small issues with our survey software and collecting GDPR DPA documents from our vendors.
It has also been Heroku clean-up week! Now that they do NOT offer any sort of free-plan, we've been clearing out old tests and prototypes. (UPDATE: They offer a $5 a month plan for limited server time across all your apps and a $0.01 database fee) We've also been getting clients to take ownership of their domains and getting them to put their credit cards down for billing. We don't have long standing contracts with many of these organizations, so it would be difficult to charge them for reoccurring hosting.
Brian's been experimenting with Mastodon on the local Icelandic instance. You can follow him @briansuda@loðfíll.is and see where that goes. We also looked into the API and wow, it's way easier than working with Twitter. We managed to knock-up an @misseristal@loðfíll.is bot in no time. It posts the Old Icelandic months and holidays.
The Hyperion project is approaching the next major milestone deliverable and the team is working hard to finish that up for review. Our contribution is in good shape, but needs small tweaks from the engineering team when they have some time.
We had a small potential map project, but it turns out the client needs more than just a map with pins, they need driving directions. So they want to use our map on top of Mapbox's engine, which is fine, but we're not sure they understand how much that is going to cost them each month! 🤷🏻‍♂️
We started another small project with more Australian Plumbers connecting their XERO access to generate better P&L reports. It is tiny, but these little things open the door to larger projects once they are convinced of the value or working with the data. With this project, we're going to try fly.io for hosting instead of heroku. (UPDATE: Fly is great, but just getting scheduled tasks working took longer than a year's worth of hosting fees on Heroku, which takes seconds to setup a scheduled background task)
There was also a request for a small, top secrete, prototype project. We got a few hours from our main project to create a mock-up to demo to the rest of the team. If a picture is worth a thousand words, a mock-up is worth even more – and that's what we're working on.
Finally, we started working on two small iOS app ideas. The first is a 2D game, mostly for ourselves. We've been in the business long enough to know NOT to try and make a game or expect and return on that investment – it will grind you down. The second idea is yet another camera app idea. We've had it for awhile, but after a few discussions and finding some sample code, we're going to make a prototype.
Fluxcapacitor
This week, 8 years ago in 02014, we posted week #194-195 weeknotes. In it, we mentioned our Joli Original MacBook Air sleeve. It's a great product and we still use it!
In 02020, we wrote about Paying for Contrast based on an apocryphal tale we heard about Deiter Roth's jab at boring advertisements.
Bric-à-brac
In this section we were meant to write about interesting things we talked about around the water cooler since the last weeknote. That turned into a list of interesting tweets, but that is now quickly dwindled and we'll have to re-evaluate where these interesting links come from. Maybe it's a good thing our RSS Reader will get more attention and spread the love around to more sites.