Even while the office is closed for the July holidays, things still happen. Here's a quick round-up.
Week #596
We closed-up the office last week for a long summer holiday. This week we headed off to Uppsala, Sweden to check out the sights.
Passing through KEF Airport, we saw the Epal pop-up shop. One of the project we're involved with was in the store. It's so good to see something we've been working on for a few years now getting more and more traction.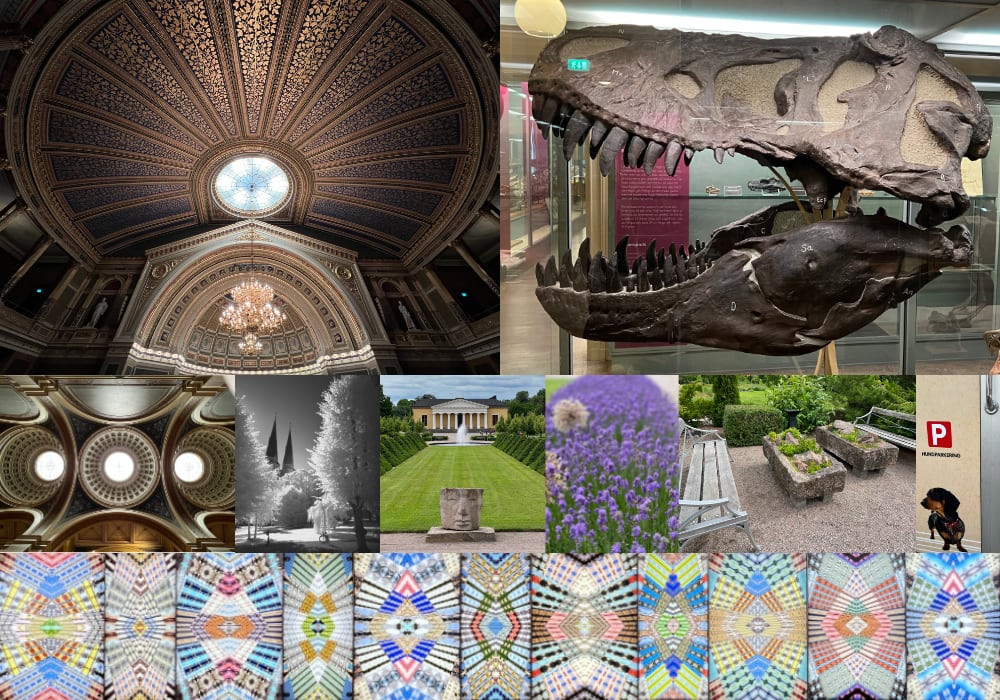 Sunday, July 17th was 📅 World Emoji Day. We are big converts to emoji. We made a simple iOS/Watch app to show all the US/UK/IS holidays as two character emojis. Emoji Calendar is a free download.
Week #597
Our monthly newsletter, ⪮ Good Morning s01e07, was sent. You can read this edition of the newsletter online.
We also up'ed camp from Uppsala and headed down to Stockholm. We took the opportunity for a few meetings with the Icelandic Embassy to help promote some off our products here in Sweden, if possible.
We also managed to hit up several local museums: Technology museum, Vasa museum, Photography museum and more.
Week #598
We took a flying visit through Tranås, Sweden to meet-up with the company there doing environmentally friendly tanning. We've used them in the past for another project to tan Icelandic sheep skins. It was great to get a little tour of their facilities and build-up our connections a bit more than just over video calls.
Week #599
A few days of travel to get back to Stockholm, then back to Reykjavik, we made it back. Now that we're back at the office and it is the start of the month, it's time for backups. Both over WiFi to the Time Capsule, but also to our Air Gapped hard drive. It also means sorting out any reciepts for expenses!
🌋 Eruption! Fagradalsfjall has started erupting again. We managed to miss all the earthquakes in the weeks leading up to the eruption. On the flight home, the pilot flew right over the region and dipped the wing to give us all a great view of the area.
Fluxcapacitor
From 02013, we posted about Bead Art. We wrote some basic PHP code, which you can use, to convert a rasterized image into instructions for making a similar image out of available bead colors. We made a giant Icelandic stamp.
Back in 02016, we posted a massive set of weeknotes covering weeks #268-#286. We were in San Jose for the O'Reilly Strata conference talking about data vizualizations and showing off some VR examples. That was 6 years ago!
Bric a brac