Week #652
This week started off with a public holiday in Iceland: Verslunarmannahelgi.
Wednesday as the anniversary of the Nagasaki nuclear bombing. In Iceland on the 6th or 9th they have a candle floating ceremony for peace.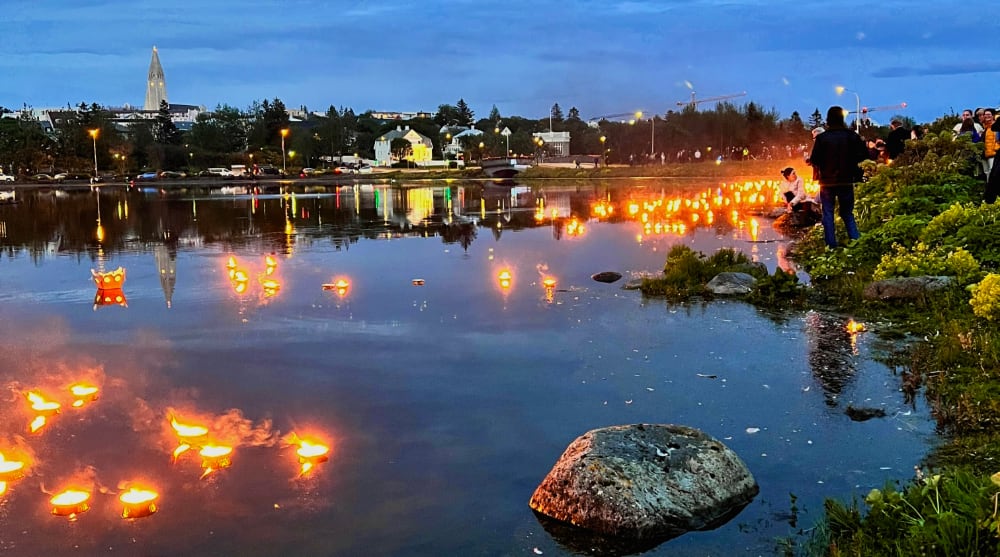 This week we continued to work on older 02022 tax reports. There was a tiny hiccup which has ripples in lots of other things, but it is sorted now and we can close-out last year… just 4 months away from starting over.
First website launched August 6th, 01989. You can view the first website online. Back in 02013, we were lucky enough to be part of a team that help get that first website back online. We also created a Line Mode Browser emulator so you too could see what it was like to browse the Web in its early days.
On the SpellStruck front, we continue to debug and new features. Our rolls are less and less actual coding, but more support around all the various other tasks. In App Events, Notifications, localization and marketing tasks.
Last week we quickly added a Twilio mobile phone number to one of our Australian projects. That allowed us to continue to send SMSes to the team with assignments. We then gathered the additional paperwork to register an alphanumeric senderID. That way, instead of a number, the team see the company name. Australia changed their spam laws and twilio is just coming into compliance. We're not using it for marketing, so we're not concerned, but still needed all the registration paperwork.
Week #653
We sent out the ⪮ Good Morning season 2, episode 8 newsletter this week. You can read it online or have it delivered directly to your inbox. On our todo list is away to also export some RSS snippet which we can combine into some master RSS feed of each newsletter.
Summer breaks are ending and we are starting to get back into gear. Companies are bringing to awake-up again as schools are starting. For us, that means school surveys are starting too!
This week we updated the survey code, reset databases and prepared for the fall surveys. We have three lined-up. Two for compulsory schools and one for high-schools. We have a good process and always start by contacting schools with instructions on collecting lists and getting consent. September should be our first test month and we have two weeks to start getting lists into our system.
After sending in all the paperwork to Twilio, we now have a registered alphanumeric senderID. We tested it and things are working again, so back to the status quo.
Our next SpellStruck update was released on Friday (late Thursday night PST). Which means sending out all the normal barrage of announcements via push notifications, emails, in-app events, etc. In the mean time, we're already gearing-up for the next update. That requires us to make some additional analytics changes and work on another round of notifications, events and localizations.
Fluxcapacitor
Weeknote #131 was from 10 years ago. It is always interesting to look back and see what we were up-to at the time.
In Weeknote #288, we mention an unofficial LEGO Bonsai tree. In the years in-between, LEGO has released an official Bonsai kit as part of their Botanicals collection.
With the collapse of X (née Twitter), we found this article from 02014 about Second Generation Usernames. Maybe with federation, this won't be a problem!