😅
Week #638
This has been nearly two-years in the making since our first ideas and internal pitches to launching in Apple Arcade, but we finally launched our game Disney SpellStruck. A crossword-style game with a magical twist!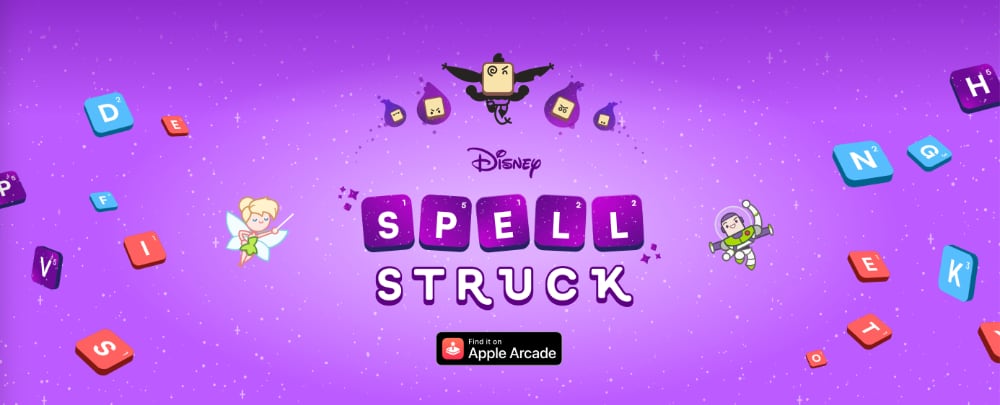 Our role in the project took the form of analytics, backend development, push notifications, achievements, and plenty of other small tasks.
While the rest of the team took a much needed breadth this week before the first updated, the rest of the week we were managing the server load to be sure things stayed-up for the players!
There is a much longer debrief about this whole project, but we're still navigating the waters of what we can say, what we should say, and what people find interesting. But we're happy to talk offline with anyone interested.
Surveys
We also, finally, started the kindergarten parents survey for the city of Reykjavik. It was a few months over-due, but their legal team have been wrangling all the data protection issues. Our 3rd-party providers are all working under EU GDPR, but since some are in the US and the old Privacy Shield is not under agreement with the EU, they had to weigh all the risks and potential issues. We all got there in the end and as much pain as it was, we are done and now on the vendor short-list internally with the city government. Which is a great thing for any other city, municipality or company who needs to find a GDPR vetted vendor for their survey needs.
Notebooks
We also found some time to finally take some photographs and finish-up an old article we've had brewing for awhile called Business Card Notebooks. We try to carry a notebook with us at all times. With our tiny business card-sized notebooks, there's no excuse for us not to have some pen and paper on hand.
Namesakes
This week also shares its name with 638 Moira. What makes this minor planet unique is that it is an L-type asteroid. This means it has strong reddish spectrum. There are only 41 asteroids of this type documented.
Week #639
This week we've been crunching analytics for SpellStruck. We have three sources of data, our analytics table (opt-in), our production database for match making (opt-in) and Apple's App Analytics services (opt-in + base metrics). Using these we are trying to triangulate various bits of information to get a bigger picture. We're only a few days into data collection, so things are still shaking out, but otherwise the results are very promising.
Accounting
We use the online PayDay to manage all our accounting and invoicing. After a great chat with our accountants, we've taken the reigns and are doing almost 100% ourselves. It will be just them reviewing and certifying the annual report.
Along with getting all our VAT taxes prepped, we're rolling out to the last of our previous customers our hourly rate increase. Since January 02022 to April 02023, Iceland has seen a 13.6% increase in inflation. If we keep sending out invoices at our current rate, we'll be losing money relative to its buying power!
Newsletters
Now that we have the SpellStruck news and launch out of the way, we sent our Q2 newsletter. You can read 02023Q2 online. We are also drafting up next week's Good Morning s02e05 edition. It is all about theme parks!
Fluxcapacitor
Back in 02009, we wrote about an article from December 01900 about what 100 years in the future would be like.
In 02010, we wrote about Vertical Slices. This is the ability to look deeply about a very narrow topic. Maybe this is a good or bad thing?
Last year, we wrote about PIN security Schemes. Recently, we used an ATM here in Iceland and instead of using our PIN, we signed-in using our phone and the national Single Sign-on Service. It is interesting and prevents skimming attacks.