Hello, this is the (optional.is) quarterly newsletter. Mostly the thoughts of Brian Suda.
02023Q2 REYKJAVIK: We're a month behind schedule for a Quarterly newsletter, but we wanted to wait until we could talk about the big launch of a project we've been working on.
Introducing SpellStruck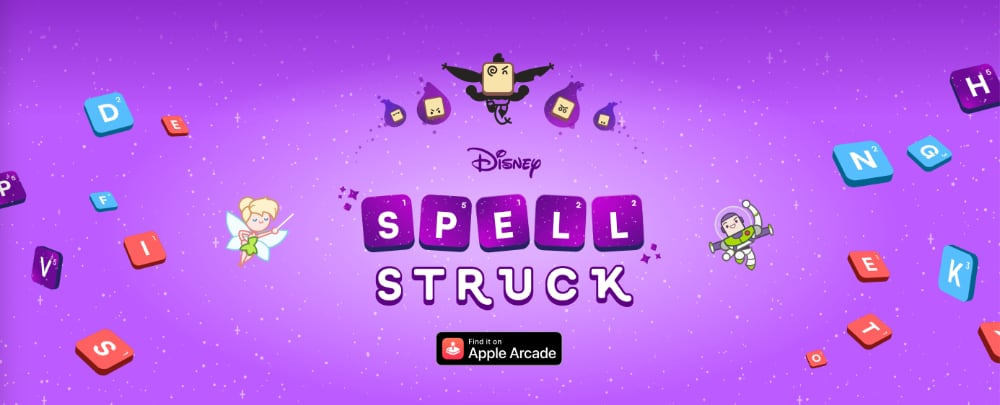 We're part of the team developing a new word game in partnership with Disney for Apple Arcade. As many projects go, it took longer than expected and we still don't consider it 'finished'!

Our role took the form of analytics, backend development, push notifications, achievements, and plenty of other small tasks.

This has been a very different experience from other games we've worked on. With QuizUp and Trivia Royale, those companies took funding and were under pressure to extract micro-values (portions of a penny) from players in the form of ads and in-app purchases. As a subscription platform, Apple Arcade has none of this allowing us to focus on details which don't always correlate to increasing revenue.

We hope you enjoy playing it and finding all our tiny Easter eggs as much as we enjoyed creating them.

If you are an Apple Arcade Subscriber, you can download the game here: https://apple.co/-SpellStruck otherwise, you can get a free month to give it a try.
Analytics Work
A lot of the work we've done over the years is around analytics and communicating the result. With QuizUp, Trivia Royale, SpellStruck and more, we worked on what we call in the biz 'making long tables wide and wide tables long'!

For instance, the raw data for a typical event table starts with one row for each unique action, creating a "long table" with many rows. Converting that to a "wide table" means sorting by the variable(s) of interest into columns to tell the story of how each of those unique actions are related.

Sometimes wide tables organize the data more how we think and make better charts. Other times it's long tables that make more sense. Either way, it is our job to analyze the data in a way that can be easily understood by the audience.

With our many years of experience in data analytics, one of the biggest takeaways is that even though the role might seem like it's about crunching numbers, it's still all about the people. No two people have the same problem, context, or understanding. There are some commonalities, but each project needs a unique approach to be successful. The other tip that we wish we could pass to our past selves is: this type of work is never entirely finished, don't underestimate the value of 1% marginal gains.
1% Marginal Gains
The concept of 1% marginal gains is big in sports. This is the idea that rather than trying to tackle really big, hard problems (which have mostly already been dealt with), look for tiny improvements. Sure, these tiny improvements might only make a 1% difference... so what? Well, 1% improvements are relatively easy to get approval to implement, and if you do a bunch of them, they can really add up!

In 02003, the British Cycling Association hired Dave Brailsford as its new Performance Director. He initiated a regime of "the aggregation of marginal gains". These included hiring a surgeon to teach riders the best way to wash their hands to reduce the chances of catching an illness and determining the arrangement that leads to the best night's sleep. He even painted the inside of the team truck white in order to spot dust that would normally slip by unnoticed but could impact the performance of the highly tuned bikes.

None of these changes alone make a huge difference or are hard to implement, but over time they add up to increased efficiencies!
🏢 🕰 Office Hours
Over the last year, we've made use of people's gracious open office hours. We've booked sessions with people we admire and had some amazing and informative chats.
Our open office hours are:
Monday evenings: 21-22:00 UTC for the Americas
Friday mornings: 9-11:00 UTC for Europe
Hopefully, we'll be able to reconnect with more old friends, meet new folks, and have more interesting and engaging conversations.
🗓 Book a time to chat
⪮

Good Morning

We publish a second newsletter. Monthly episodes, 4 links, all interesting stuff, no self-promotion.

💌 Subscribe Now