This is a triple weeknote with not much happening. Two weeks were over the holiday season. Then we hit the road running in 02023.
Week #619
This number has a unique namesake. 619 is the telephone area code for San Diego, California, USA, but is also the nickname for the wresting move called the Tiger Feint Kick. It was named 619 by Rey Mysterio who popularized it, because 619 was the area code of his home town of San Diego. This week also shares its name with 619 Triberga a main belt asteroid that has an orbit that repeats itself almost exactly every four years with respect to the position of the Sun and Earth, it has been suggested as a way to calculate the mass of the Moon.
For an upcoming project and meeting, we picked-up a PICO 4 VR device. It is pretty nice! Color pass thru, light weight and comfortable. Compared with the Meta Quest 2, this is nicer to wear, but the OS doesn't seem quiet as polished. Maybe in a few months we'll have an update.
We unofficially closed-up the office this week and most projects wound-down. The surveys were quiet, Hyperion was quiet, but our Australians were pushing to finish things before the end of the year. We fixed a few bugs and sent invoices. We'll review everything in week #621 when everyone is back in the office.
Week #620
This week's namesake includes the 620 film format, introduced by Kodak in 01931, it is similar to 120 film, but the roll spool core and the end flanges are smaller. It was discontinued in 01995.
This week was Christmas 🎄 and New Years 🎉. We got some rest and started to catch-up on the reading backlog.
Week #621
This week's namesake is Flavor Enhancer 621: Monosodium glutamate or better known as MSG.
It is the start of 02023, and each year we publish our omnibus looking back over the previous 12 months. You can read Omnibus 02022 as see what we've accomplished along with all the past Omnibuses.
At the start of the year, we usually prep a bunch of articles, the Omnibus, the Annual Report, and the Q1 newsletter. This year, we've added our monthly ⪮ Good Morning newsletter and our new "TIL" format. We're still working out the design, but every morning in 02022 we grabbed a few headlines and are going to try and do something with it in a "TIL" format.
Project are waking-up again. Hyperion is back on with a looming March-ish deadline. Two major parent surveys are starting in Feb, so lots of prep to get ready for those. VSK (VAT) Tax returns collected and the 02022 annual tax report is being prepped.
Friday is January 6th. It is the last day of Christmas in Iceland and is called Þrettándinn (Thirteenth day). It is celebrated by lots of bonfires 🔥 and more fireworks 🎆.
Fluxcapacitor
Back from 02015, we published a two month weeknote Week #196-203. In it we mentioned the Philae lander being the first spacecraft ever to land on a comet. Since then, OSIRIS-REx landed on an astroid in 02020.
Bric-à-brac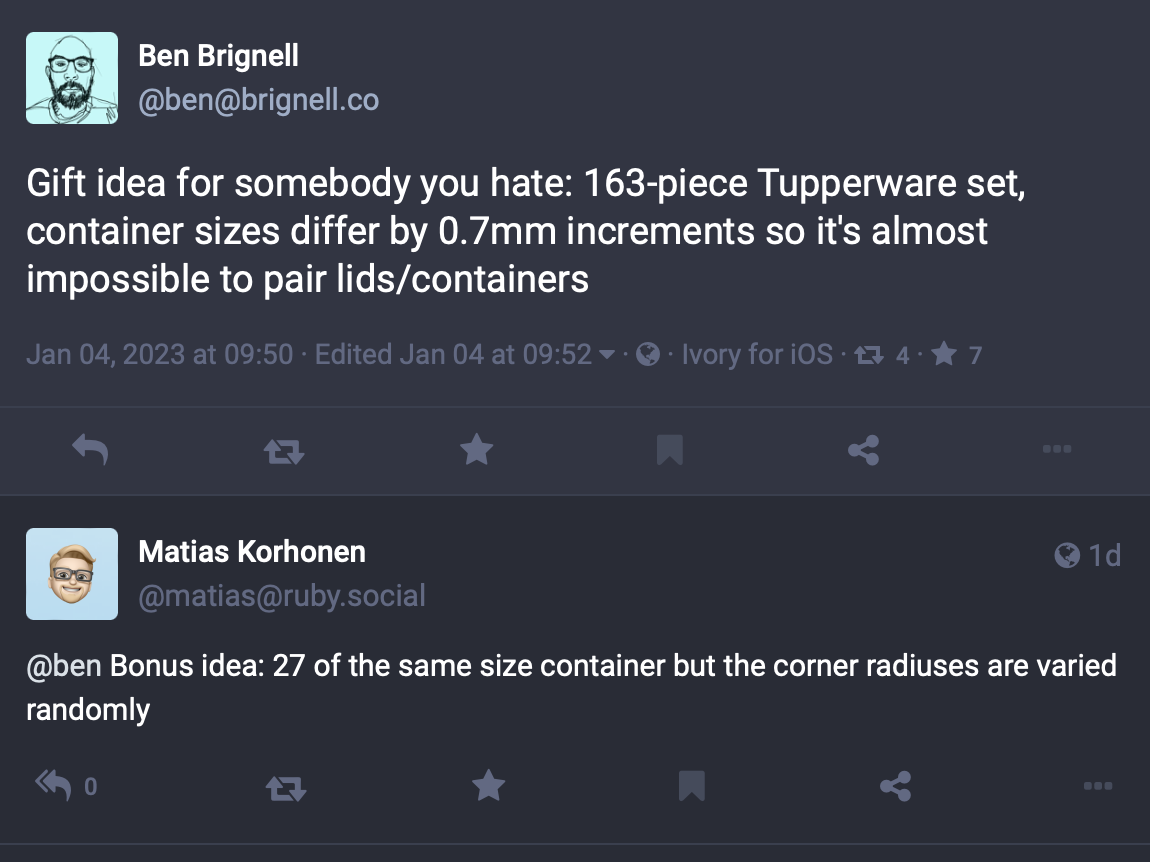 This week is also CES (Consumer Electronics Show) and lots of interesting things are appearing.
BMW's i Vision Dee is a prototype self-driving computer-first car design.