It is September 20th, 2021. That's 18 months since we were suppose to greet everyone for the 3rd installment in the Material Conference series.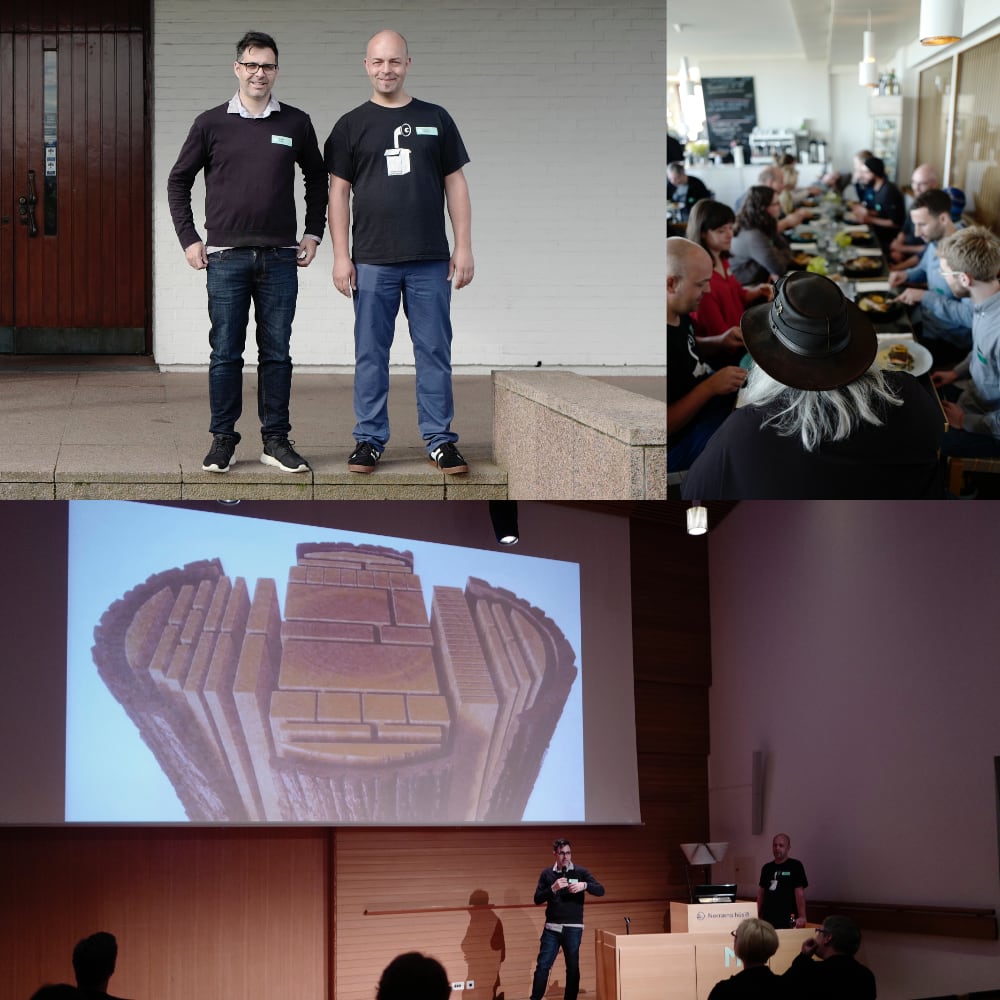 Right at the start of March 02020, Iceland was getting worried about COVID-19 and starting to limit the group sizes that could congregate. At the time, our conference had less than 100 people, so we were OK. Every week, the group-size restrictions got smaller and smaller, and our attendees, speakers and support staff were also pulling out. We decided to cancel the event for everyone's safety, sanity and protection.
We are grateful to everyone who stood by us. We told all the attendees we'd refund their tickets (No questions asked) or give them credit twords the next event. The majority of the attendees went with the credit, others needed a refund for their employer or for a freelancer, just that small amount can go a long way.
We talked with all our speakers, they totally understood and (date pending) are onboard to present at our next event. We've done our best to accommodate them as well. Most were reimbursed by their airlines, companies or us. Any outstanding debts, we're happy to work out at the next event!
Rescheduling
Originally, Material Conference was at the same time as Design March. We were TRYING to start to tie our conference along-side a larger, intersting, similar event going on in Reykjavik. Design March was also cancelled, for similar reasons to us, but was promptly rescheduled for later that summer.
We took a more cautious route. Since we were small, we didn't have massive agreements with venues, hotels, etc. that would expired if they were not rescheduled. We're glad we did, because by the summer things had only gotten worse!
We had contemplated rescheduling for November 02020, that was 6 months later and at the time seemed like an eternity. Its a good thing we're not that organized or sponsor driven because we didn't manage to book anything. Around 50% or our attendees and speakers come from aboard, so we had to also consider the situation in attendees' countries as well. It's a good thing we didn't reschedule because things only got worse.
We also had thought about just postponing it 1 year. March 20th, 2021 instead! It's a good thing we didn't because things only got worse. It wasn't until summer 2021, that the Icelandic team were all double vaccinated.
So, now it is 18 months later and still no end in sight to travel restrictions or issues like new variants, vaccine affectiveness wanning and talk of boosters. Children under 16 are still vulnerable. It would be a strange time to come together at physical, in-person conference. The time is still not right.
Next Material
Our commitment is still strong. We have a great line-up of speakers, interesting, evergreen topics and a great audience. We want to continue growing this event and sharing all this knowledge with others, but in good conscience we can't (yet) safely put a flag in the ground for when we can hold our 3rd edition of Material. Obviously, we want to give people ample time to make plans and attend, but the near and middle outlooks are not positive enough for us to commit to a date yet.
One year after we had to cancel the event, we explored the idea of a travelling conference. It would be on a three year cycle. One year in Iceland, the next year in Germany, the 3rd year online. Then repeat. The idea came from the old concept of crop-rotations. You can read Sowing Material's Future and offer your thoughts about how we can improve in these weird times.
For everyone who still has credit for a ticket: Thank you. Material will happen again here in Iceland, we just don't know when yet.
Material Archives
If you've made it this far and have never heard of the Material Conference, you can check-out the video archives. Be sure to get on the mailing list for any future announcements.