Week #534
The vaccination schedule in Iceland is getting closer and closer to us. The last two groups are "under 50s who are healthy" and "Other (anyone who wants it that hasn't had it). Now they are moving to a random selection rather than oldest to youngest. So we should be getting a reservation in the next few months.
Several of the other organizations we interact with were called in this week. School staff, spent a few days this week getting their shots, which also meant an extra day off school for them to recover. Therefore, it was a slower week than normal as we're working around other people's schedules.
It's also time to turn in the March/April taxes. We spent some time printing invoices, bills and bank statements for the accountant.
This week we took the first big steps to change the structure of the company. The short-term transition should take another week or two. The longer term transition will take another year. Most people won't even notice a difference, but we're restructuring to better protect the ownership and isolate it from personal risk.
Week #535
Monday we did a podcast interview for the BBC Human Values series. That should be out in a few month and we'll link to it when it's available. We also picked-up a rush project to help a team with their iOS app while they are ramping-up their internal team.
We spent several days emailing back and forth with the tax office submitting documentation for a name change on the SLF company to free-up the name to be reused on the EHF. It took awhile, but in the end, we established the new structure we wanted. Now, we can setup all the necessary bank accounts for the new company and pick-up business where we left-off.
Thursday was a public holiday here in Iceland, so not much happened. We did meet-up with our lawyer and finished-up our letter to the team handling the bankrupt estate to try and recover some of the lost invoices. The letter outlines the unpaid claims and as much proof that we are actually owed those claims and in what category we put ourselves in for the payout.
On Friday, we had our third meeting through the Open Office Hours system. It has been great! When ever you start something new, you have the expectation of being overwhelmed. If we let anyone just book a time, we'll never have free time! That would be a good problem to have. Nearly 500 people have seen the announcement on LinkedIn and similar impressions on each Tweet, and we've had only 3 bookings and 1 face-to-face meeting off the back of it. If you're on the fence about starting, just do it, it is fun and manageable.
Another sync-up meeting in the afternoon about the wordpress templates and more iOS programming connecting Web APIs.
Bric-à-brac
The Atlas Obscura has a great podcast. The episodes are frequent, short and interesting. There was one recently about the largest Puffin Colony (which is in Iceland) and this week about the Basilica Cistern in Istanbul. We took a tour of the cistern in 02011 when we were there and it has stuck with us ever since.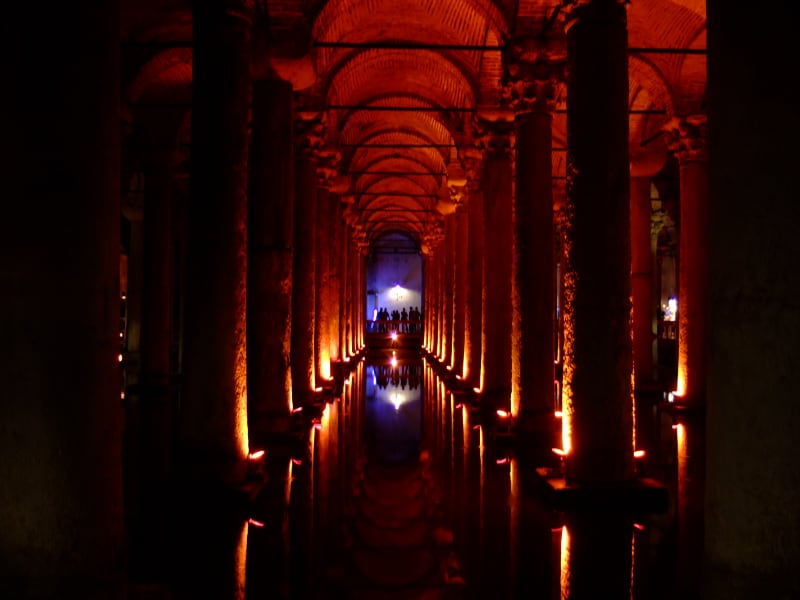 It was built 1000+ years ago to help defend the city, but was forgotten about. Until, on day, a man was telling stories about how he could lift a tile in his house and drop a line down to go fishing. The looked into it and found this massive, historically significant, mis-match of cultures, cistern! When we took the tour, everyone else went through it in 15 minutes, but we probably gawked at everything for an hour!