Week 527 share's its name with a minor planet 527 Euryanthe and the section of the US Tax Code (527) regulating soft money political campaigning.
This week was mostly Surveys and Small projects. March is when we conduct our big general staff survey and a parent survey for the city of Reykjavik. By now, we've worked out most of the kinks and things go smoothly.
For our small projects, we continue to tinker on our internal project apavatn. It is coming along and we'll dogfood it ourselves, but there are a few different ways it can bend going forward depending on what needs we want to focus on.
Another small project is the time tracker and logistics organiser we are creating for a cement company in Australia. They need to assign workers, contractors and equipment to sites on a daily basis. Schedules change due to weather, delays and more. The system is designed to allow the head office to place people and resources at locations daily and send an SMS out to the team with their next day's schedule. While we've got the information, we then send it to their payroll system (xero) to keep all the books balanced.
On Wednesday, we published an article entitled Sowing Material's Future. It asks where we can take the Material Conference once the pandemic has passed. If anyone has some thoughts, please let us know. We'd love to see you at one of our future events in Iceland or possibly Germany or possibly virtual.
Also this week, we've been working on our Top Secret project. Fixing a few API calls as we find issues and data we're not saving. There was a glitch in one of the versions of the app in that it got stuck in an infinite loop when looking for updates due to a permission error. Now we are sending more metadata when asking for an update. That way we know what current version and device you are on and can be smarter sending the update reply.
Eyja-fjalla-jökull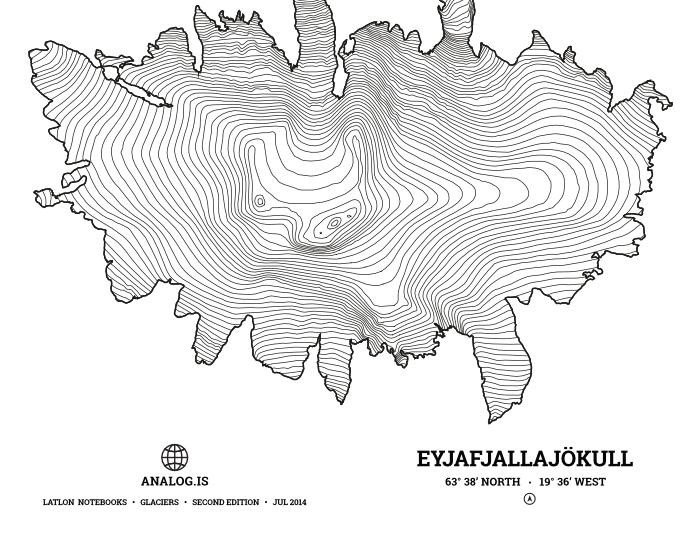 On March 20th, 02010 the volcano under the glacier Eyjafjallajökull erupted. It spewed ash into the atmosphere and shutdown air travel for a while. Currently, Iceland is expecting another eruption near the international airport. This one is not under a glacier and is expected to ooze-out (potentially for decades) rather than explode. We feel the earthquakes on a daily basis.
The eruption in 02010 prompted our friend Aitor to create a notebook commemorating the event. From that we created analog.is which had a kickstarter for a series of Island notebooks. (Available in the store)
Without that eruption, things would be very different indeed.
Finally, it feels like we have deadlines, because we've spent some time this week cleaning up the office. Usually, this happens when you want to try and avoid what ever it is you should be doing. But man, we found some treasures! Enough interesting things for a post about Jōmon pottery and 100 year old postcards!
Stay tuned for more.
Bric-à-brac