Hello, this is the (optional.is) quarterly newsletter. Mostly the thoughts of Brian Suda.
02022Q4 REYKJAVIK: We had a lovely Q3 with some much-needed time off during the summer months. Some projects are forever being postponed, others are on the road to completion. These autumn days are getting shorter and we can feel winter is just around the corner.
A0 Annual Calendar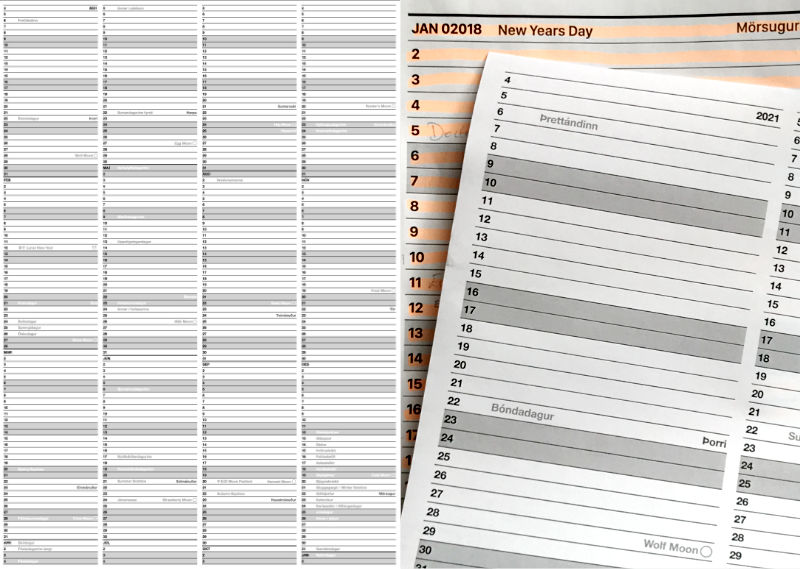 As we close in on the end of the year, we always start to prep for the next by printing calendars.

02023 will be our 7th year of creating giant A-series annual wall calendars. We started by designing them by hand, then moved to code. There is a small PHP script we run to generate the SVG output.

We've included Icelandic holidays, old Icelandic Months, full moons, equinoxes and solstices, and a few more surprises, but feel free to add your holidays and translations.

A 02023 print-ready PDF and the source code are both available on GitHub.

https://github.com/optional-is/calendaring/blob/master/A0-Yearly/02023-Misseristal-A0.pdf


Stay 📦 organized and stay 🤪 sane.
Correlation is not Causation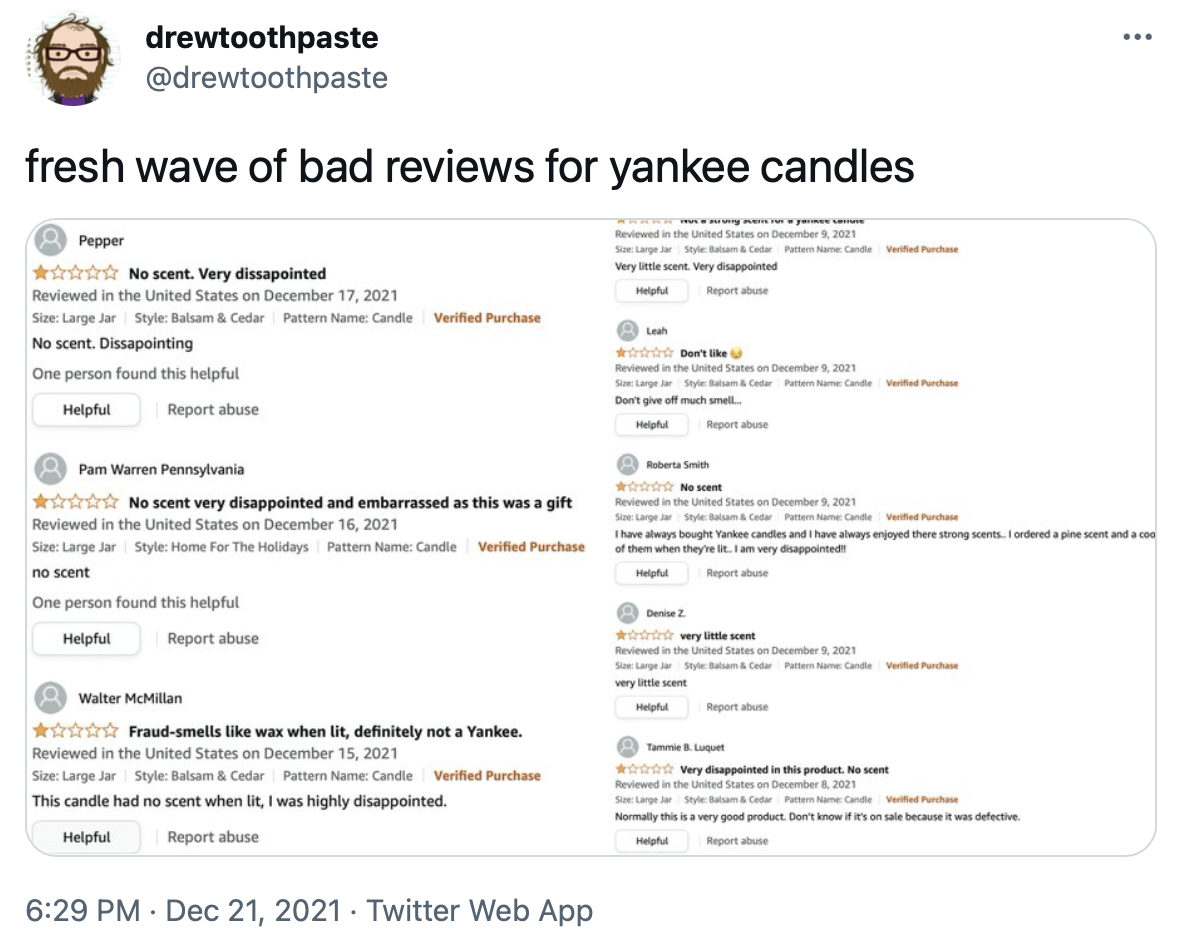 This is an interesting example of correlation and not causation. As each successive wave of COVID passed through the US population, the reviews of Yankee Candles trended to 1-star. People would complain about the lack of scent, but they hadn't yet realized that one symptom of COVID-19 is loss of smell.

It's interesting to think about which unexpected and seemingly unrelated online activities could be a lead indicator of public health concerns.
Q4 Workload Forecast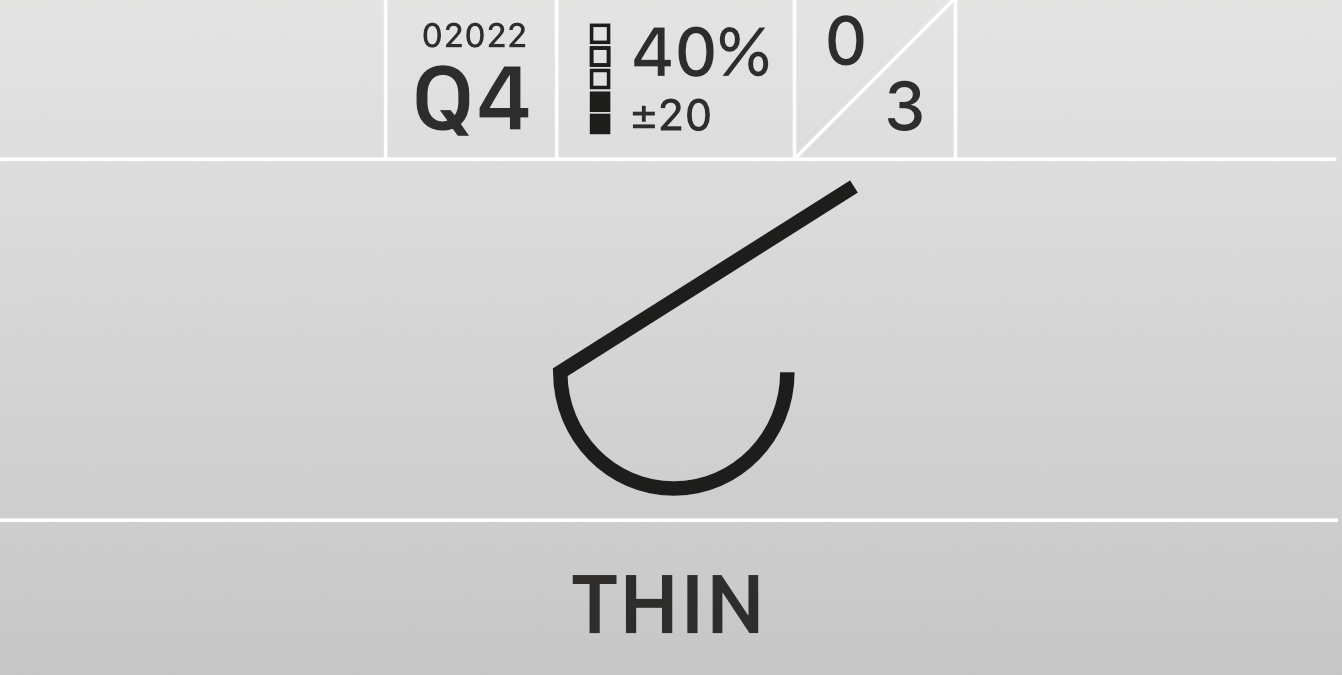 As we look at our longer-term availability forecast, we're expecting to finish 3 projects this quarter with nothing new in the pipeline. We're looking at about a 40% workload with around 50-60% availability by the end of the year.

Let us help move your projects forward.
We can …
⦿ Design and implement (Web/Python/PHP or iOS) prototypes. We've helped companies all over the globe with rapid prototypes to sell ideas internally, figure out what is really needed and get consensus from the team.
⦿ Help, advise or support data analytics. We have experience dealing with GDPR, and dashboards for mobile games and surveys in the millions of customers.
⦿ Teach workshops about data visualizations and analytics. We've given half-day to multi-day workshops on-site to help your team better understand and visualize data.


The 🗓 year is coming to an end, we can help get that 🚧 project into 02023.
🏢 🕰 Office Hours
Over the last year, we've made use of people's gracious open office hours. We've booked sessions with people we admire and had some amazing and informative chats.
Our open office hours are:
Monday evenings: 21-22:00 UTC for the Americas
Friday mornings: 9-11:00 UTC for Europe
Hopefully, we'll be able to reconnect with more old friends, meet new folks, and have more interesting and engaging conversations.
🗓 Book a time to chat
Merch
😀📅 Emoji Calendar. This is a free app to countdown to the next holiday with simple two-glyph emojis. Available for iOS and Apple Watch.
⪮

Good Morning

We've started a second newsletter. Monthly episodes, 1 Picture, 2 Thoughts and 3 Links.

💌 Subscribe Now