Hello, this is the (optional.is) quarterly newsletter. Mostly the thoughts of Brian Suda.
02022Q1 REYKJAVIK: The end-of-year holidays are passed, COVID is running wild and we're getting back into gear with some exciting projects.
🏠🧽 Housekeeping
This is our first newsletter using our in-house tool. We're sure there will be plenty of bumps in the road, but we'll smooth them out as we go! If you see anything, please take a screenshot and send it to us.

We removed all tracking. There are no transparent gif trackers or a long query string with user_ids to report back how each link "performed". In some ways, it is scary to have no indicators of how well you, dear reader, are enjoying the newsletter, but it is also freeing to just write what we want. You can unsubscribe if it's not your cup of tea!

Without any tracking, we'd love to hear from you. Hit reply to say hello, tell us a little about yourself, and let's start a conversation.
🚨📰 (New) Newsletter
This newsletter has taken on different forms since its inception 9 years ago! The goal has always been to build an audience of like-minded folks who enjoy what we are writing, doing, thinking, and exploring. Over these 9 years, the newsletter has waxed and waned between topics.

We're ready for a new approach. This quarterly newsletter will continue as-is. It will focus on the company and what we're working on, researching, exploring and prototyping. A quarterly overview with plenty of self-promotion and interesting stuff.

We're also starting a second newsletter. One that is sent monthly with a very simple, tight constraint: 1 picture, 2 thoughts and 3 links, no self-promotion.*

* At least no planned self-promotion.

Starting January 02022, we'll send something in the middle of each month for 12 months. After these 12 episodes are done, we'll see if a season 2 is in order.

You are NOT automatically add to this new newsletter. So come along on a journey, subscribe now: https://optional.is/newsletter/subscribe/
🌸🎈🌌 Plants in Space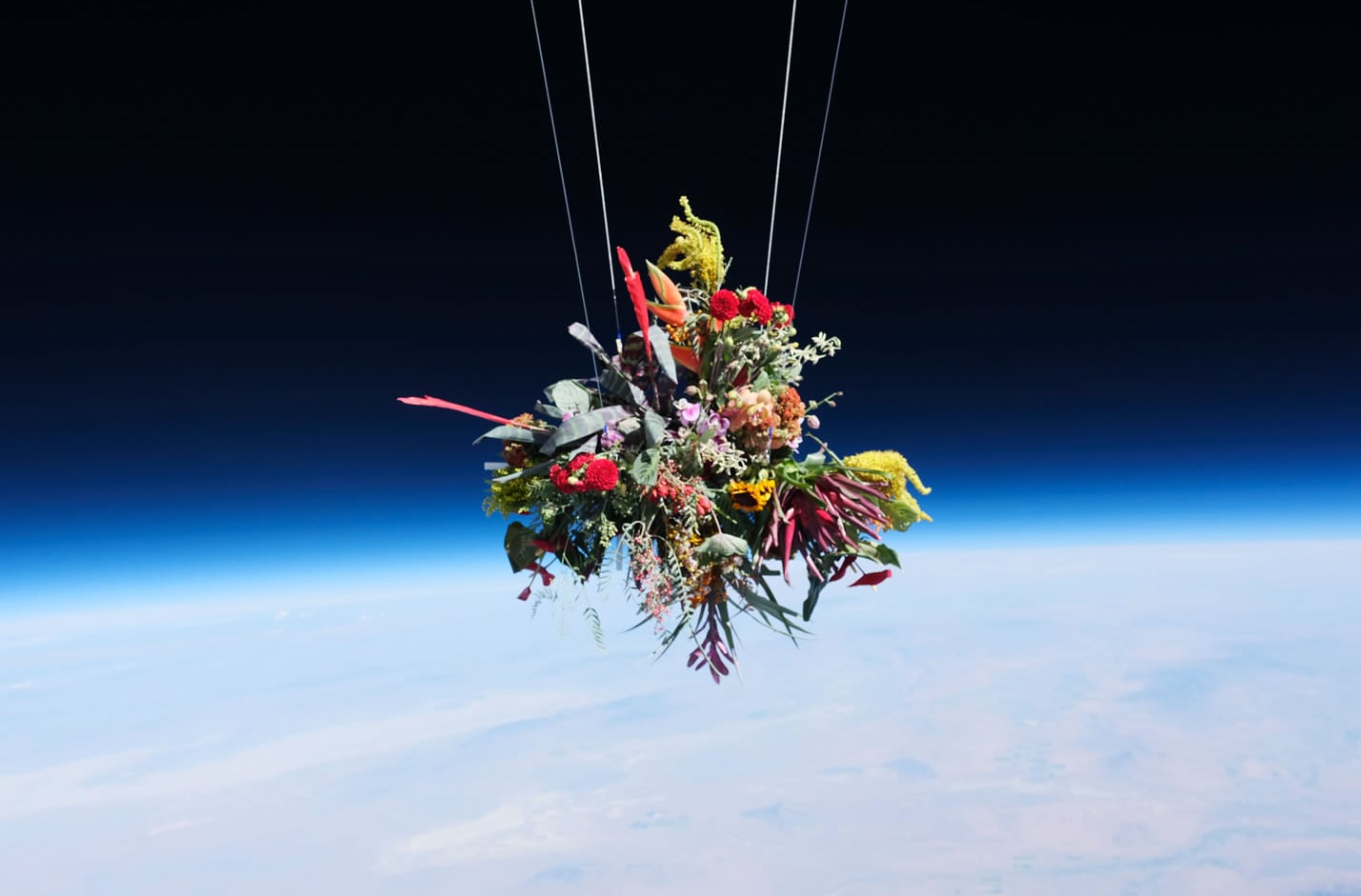 東 信, Azuma Makoto (https://azumamakoto.com)

This Japanese Florist has been on our radar for a few years now. When anyone sends a bouquet of flowers into space and videos the whole expedition, we take notice!

• Plants in Space: https://azumamakoto.com/1791/
• A recent interview: https://www3.nhk.or.jp/nhkworld/en/tv/facetoface/20200628/2043058/
• Asuma Makoto on Instagram: https://www.instagram.com/azumamakoto/

If you browse through the Instagram page, you'll see they have done some incredible work. From plant x-rays, to art exhibitions, to time-lapses of flowers blooming and dying.

As a little experiment, we downloaded one of the time lapse videos, ran it through VLC and extracted all the frames. From that, we made a dynamic macOS desktop wallpaper. As the day went by, the flowers bloomed and shrank with the sunlight.
🗒🧨 Notes for 02022
Each year we try to recap the previous twelve months in an Omnibus post with some annual stats and goals.

https://optional.is/required/category/omnibus/

When we look ahead at the next twelve months. There are two big projects looming large which we haven't been able to discuss (for a long time). They are both new for the company, but at the same time, what we do best. Once the contracts are signed, you'll certainly hear about them!

In the meantime, we continue with various projects in 🇮🇸 Iceland, 🇦🇺 Australia, 🇬🇧 UK, 🇺🇸 US and 🌐 elsewhere. (Maybe you need some help?)

Finally, when the 🦠 global pandemic subsides, we'll be right back to planning the Material Conference https://material.is to examine more about the material properties of the Web.


🍌 Stay hungry. 👽 Stay foolish. ⛑ Stay Safe.
🏢 🕰 Office Hours
Over the last year, we've made use of people's gracious open office hours. We've booked sessions with people we admire and had some amazing and informative chats.
Our open office hours are:
Monday evenings: 21-22:00 UTC for the Americas
Friday mornings: 9-11:00 UTC for Europe
Hopefully, we'll be able to reconnect with more old friends, meet new folks, and have more interesting and engaging conversations.
🗓 Book a time to chat
⪮

Good Morning

We've started a second newsletter. Monthly episodes, 1 Picture, 2 Thoughts and 3 Links.

💌 Subscribe Now