Q4: Sense of smell
It is said that we have five senses; touch, taste, smell, sight and sound. This is far from the truth. In reality we have many more, including balance, temperature, direction and pressure. Why the myth of 5 continues to be perpetuated is beyond us, but in each of the next few newsletters we'll focus on just one sense at a time.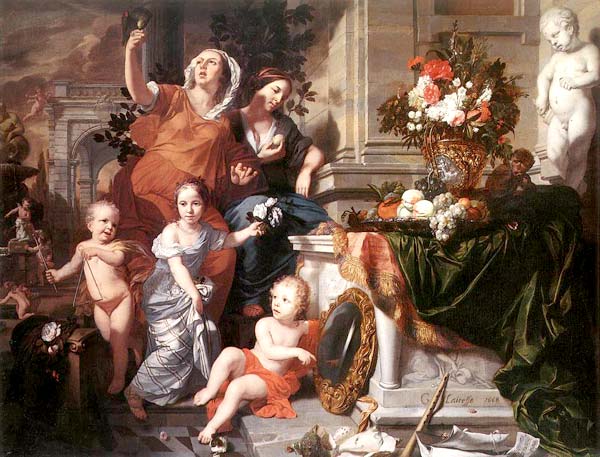 Allegory of the Five Senses By Gérard de Lairesse, Painted in 1668
Digital equivalents
Part of the reason senses are interesting to us is that they are slowly (or quickly depending on your timescale) being digitised and squeezed into our smart phones. For a talk we did a few years ago we looked into mapping human and animal senses to their digital equivalents. Our premise was that what hadn't been translated will be and the missing senses were are good place to watch and invest.
| Human Senses | Phone Sensors |
| --- | --- |
| Sight | Camera |
| Sound | Microphone/Speakers |
| Smell | — |
| Touch | Touch |
| Taste | — |
| Balance | Accelerometer |
| Time | Clock |
As you can see "Smell" is one of those senses that currently is not replicated in our smart phones. Why not? and will it ever?
Smell Links